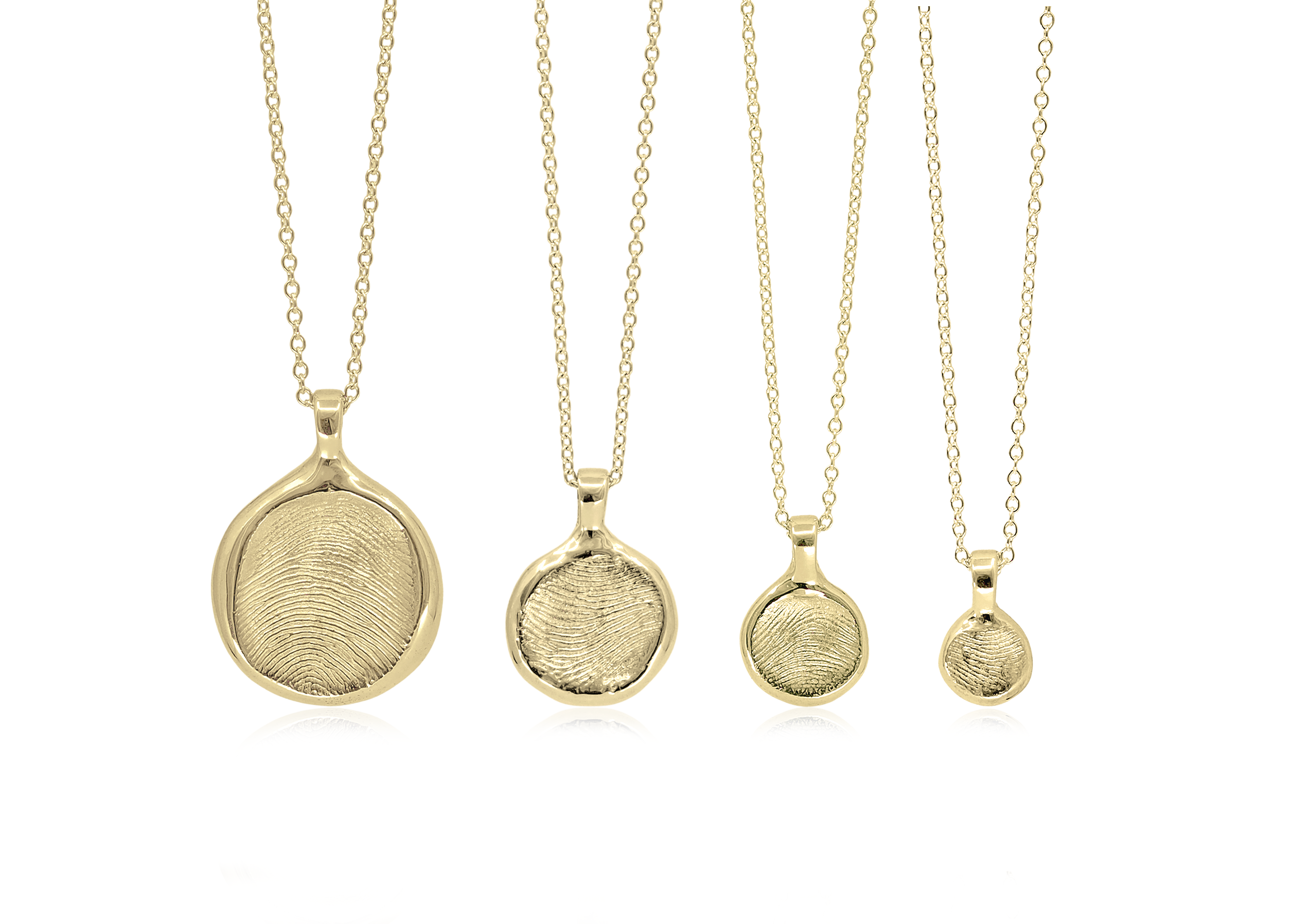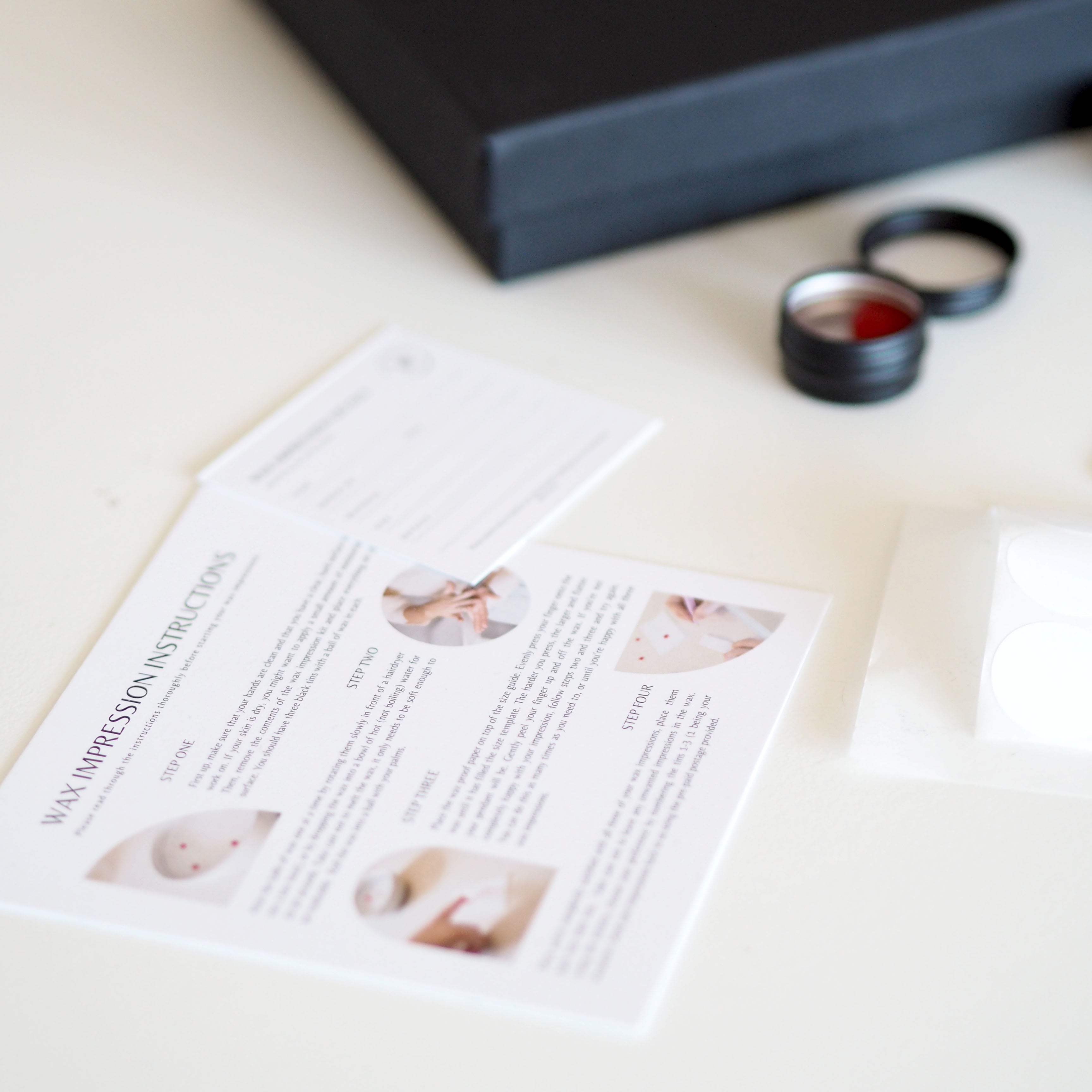 Fingerprint Necklace in Solid Gold
Capture a loved one's most personal trait with this unique and elegant fingerprint necklace. Each exquisite piece is crafted from solid gold for a sophisticated finish, ensuring a timeless and luxurious look. Preserve your most meaningful moment with this ultimate expression of luxury.
Our wax impression kit allows you to immortalise your loved one's fingerprint in a one-of-a-kind piece, which can be worn every day and cherished for a lifetime. A special keepsake to commemorate a special bond, this timeless and personalised piece is sure to make a much-loved gift. For a guide on how to take your fingerprint impression, click here.
Mini - 8mm | Small - 12mm | Classic - 15mm | Large - 20mm

Please note, these measurements are approximate. The size of your pendant will depend on the pressure with which you press into the wax impression. For example, the harder you press, the larger the pendant will be.

Not suitable for children under 6 months. We recommend waiting until the child is at least 12 months old before taking fingerprints, as this is when most children have developed defined prints.
Once you place your order, a kit will be delivered to you beautifully packaged with all the tools you need to create a lasting impression at home, with detailed instructions, a size guide and pre-paid return postage included.

Once your impression arrives back with me, I will turn it into a beautiful precious metal keepsake using the lost wax casting method. Your pendant will then be presented in a branded gift box.
Your wax impression kit will be dispatched within 1-3 working days.

Current turn-around times are 2-3 weeks, once your impressions arrive back with me. For hallmarked items (large sterling silver, and all solid gold pendants) will take an additional week.

If you require your order urgently or by a specific date please be sure to email info@rubytynanjewellery.co.uk before placing your order to avoid any disappointment. I will always do my best to get your piece to you in time.