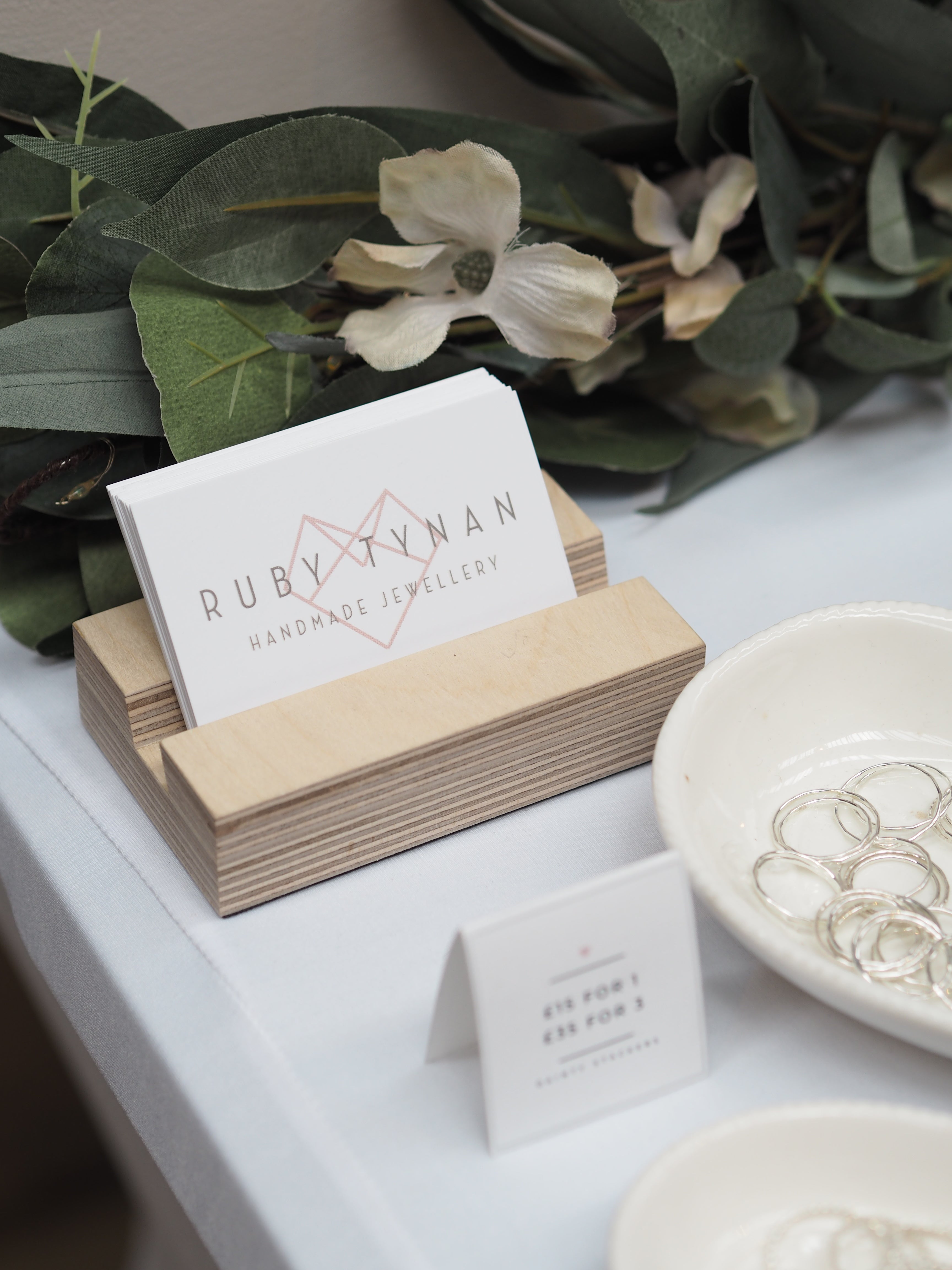 Where it all started
I have always had a love for dainty and delicate things, and seemingly out of nowhere, at the end of my degree I had the idea that I wanted to create my own jewellery. As my degree was in no way "crafty", I wasn't sure where to start. So, after searching the internet for months, swatting up on soldering and basic silversmithing techniques, I finally thought to myself… "I can do this!".

My first ever jewellery project was to make a set of three sterling silver stacking rings. I had saved up enough money to buy some basic tools (from what I remember it was a rawhide hammer, a repousse hammer, a ring mandrel, and a set of small needle files), as well as a small amount of silver wire and solder. I borrowed my mum's kitchen blowtorch and decided to give it a go. I am lucky enough to have a dad who was a design and technology teacher at a high school nearby, which gave me access to a relatively fireproof workspace to experiment. So one day during my summer holidays after completing my (totally non-creative) degree, I went into his workshop and had a play.
I remember being completely captivated by how exciting it was the first time I saw the solder "flow" and how satisfying it felt having turned something as mundane as wire into something that was not only totally unrecognisable as wire, but wearable and durable. I'm proud to say that they remain a popular part of my jewellery collection to this day…albeit, far more polished and professional looking.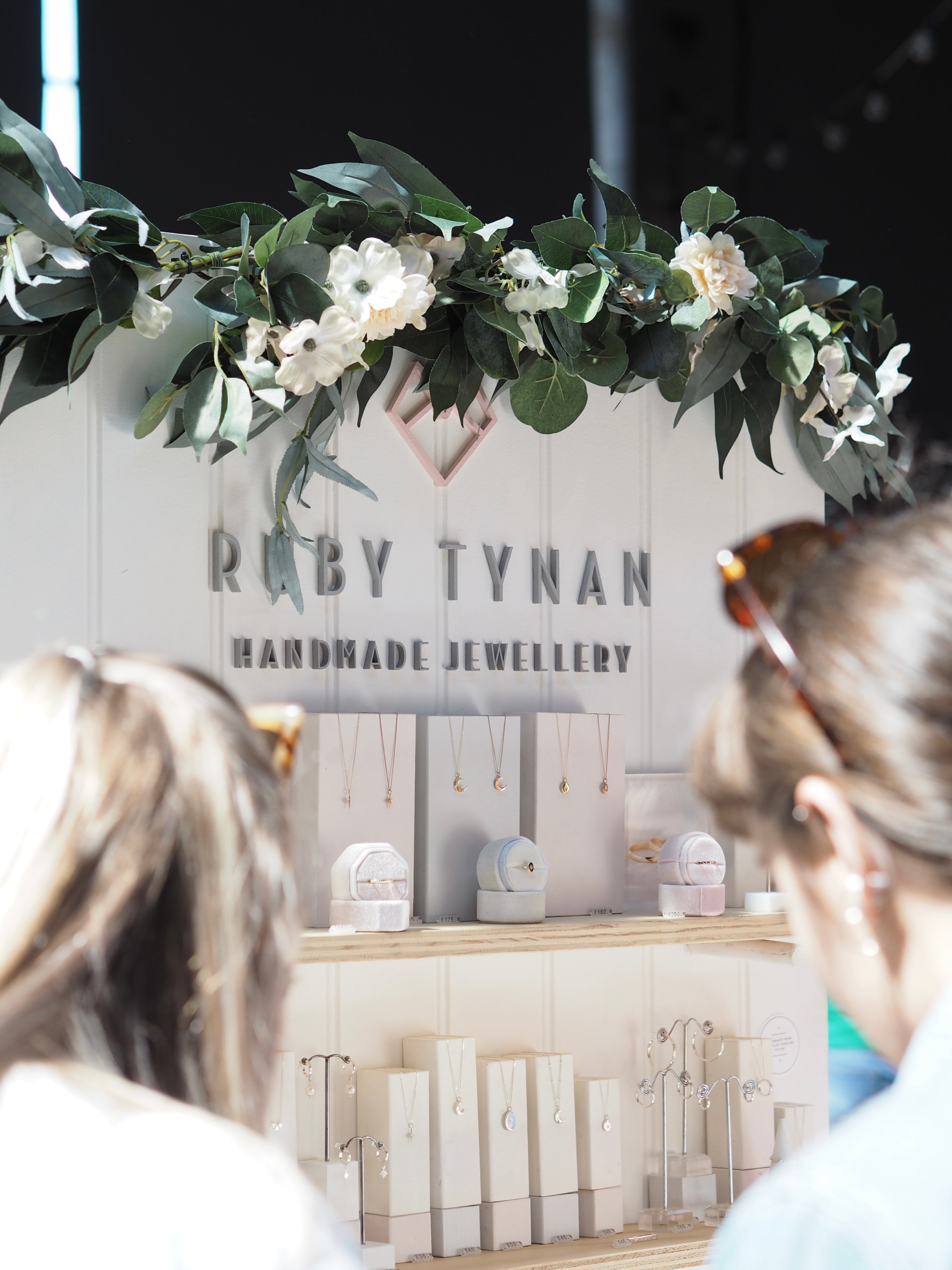 Quality first
Captivated by a love of delicate and dainty accessories, my aim is to create simple, contemporary and classic collections that are timeless, elegant and most importantly, affordable. Modern women demand versatility from their jewellery, and I create luxurious pieces that can be worn every day. The attention to detail and quality craftsmanship evident in each piece will ensure that your jewellery is treasured for years to come.
What then?
From my very first silversmithing make, I was hooked. I immediately photographed my creation and listen the rings onto Etsy. The orders trickled in slowly, which allowed me to spend more money on materials and tools. I spent the majority of my early jewellery making days experimenting and finding my style. I wanted to try my hand at every type of jewellery making I could, as well as every aspect of running a business. I tried enameling, beadwork, wirework, silver clay, and even polymer clay. But it was silversmithing which
stuck.
I've always been curious about how things are made. Growing up I would often take things apart, just to put them back together again…RIP Furby. However, I've never been one for sketching and drawing, which is probably why I never did an art degree, despite being quite creative. I've always preferred experimenting with the materials, working them with my hands to see what shapes and textures form. So rather than staring with a sketch, I use traditional silversmithing techniques to create my jewellery, often forming simple shapes and clean lines into dainty and delicate pieces.
The growth of my business has been very organic, and I'm extremely proud of that. I've taken my time to really focus my style, and concentrate on developing my skills. Having a high quality finish is something I take pride in, and it's something I strive for in each and every piece of jewellery I make. Simple pieces, done well.
Humble beginnings
As a self taught jewellery maker, I have been perfecting my craft for ten years. I pride myself on creating an alternative to the "fast fashion" movement by following ethical practices throughout my business. This includes using traditional silversmithing techniques to make my jewellery, which is made exclusively from recycled sterling silver and solid gold. When people buy from Ruby Tynan Jewellery they can be assured that they are buying quality that will last a lifetime.